Meet the Team at First Step Family Chiropractic
Dr. Tricia Kennedy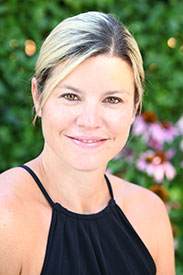 Helping Others Achieve their Personal Health Goals
When her father was injured during a workplace injury, Dr. Tricia witnessed the incredibly restorative and healing effects of chiropractic. Intrigued, she soon began seeing a chiropractor herself and began her journey to become a chiropractor… dedicating her career to helping families improve their health and quality of life. From infants to the elderly, Dr. Tricia approaches each of her patients with compassion and sensitivity, ensuring that you receive the care you need in a safe, professional environment.
Chiropractic Education & Training
Dr. Tricia has an undergraduate Bachelor of Science degree from the University of Waterloo with an Ergonomics specialty.
She graduated from Canadian Memorial Chiropractic College with a Doctorate in Chiropractic. Postgraduate studies have included training in Pediatrics and pre and post-natal care, certification in Webster's Technique, training in Activator Methods Technique, Gait Analysis and Nutrition.
Since 2002, Dr. Tricia has been providing gentle, empathetic and personalized chiropractic care for her patients, addressing each person's individual health care needs. She has a wide variety of experience of working in different clinics throughout the Greater Toronto area and Durham region.
Away from First Step Family Chiropractic
When not adjusting patients, Dr. Tricia enjoys spending time with her family, especially outdoor activities. She also likes exercising, including Hiit workouts, yoga and chasing after her three children. Dr. Tricia loves reading, on her own and with her children and continuing to learn, especially in regards to chiropractic and health care.
Book an Appointment with Dr. Tricia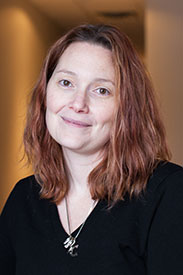 Shannon Leitch Guest (Formerly Shannon Hanna), RMT CST
Shannon finished her 2200 hour course at Sutherland Chan in 2003 and has been working in a clinical setting since. Shannon has been a vital member of the First Step team since 2005. Shannon has continued to take courses in Pregnancy & Infant massage and is certified in Cranial Sacral Therapy. Shannon has had experience in treating patients of all ages with a variety of techniques ranging from rehabilitation to relaxation.
Book an Appointment with Shannon

Meet Dr. Jayne-Ann Chatten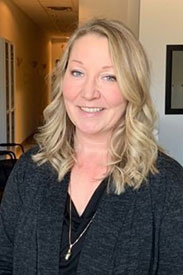 Dr. Jayne-Ann Chatten ND is a licensed naturopathic doctor, nature enthusiast and urban farmer. She graduated from the Canadian College of Naturopathic Medicine, where she received her four year Doctor of Naturopathy degree, and is in good standing with the College of Naturopaths of Ontario. Prior to studying naturopathic medicine, she studied nutrition and pharmacology at the University of Guelph.
In her practice, Dr. Chatten focuses on getting to the root cause of her patient's unwellness, by assessing the patient as a whole and providing individualized treatment plans to help the patient achieve optimal wellness. She has a special focus on hormonal wellness (stress hormones, sex hormones and BHRT, thyroid) as well as all autoimmune diseases. Dr. Chatten has been successfully helping her patients using Bio-identical hormone therapy, custom nutrition and lifestyle coaching, teaching mindfulness, acupuncture and botanical medicine.
Dr. Chatten is able to facilitate various medical and functional medicine tests, such as: vitamin and mineral testing, DUTCH hormone testing, Food Sensitivity testing, Intestinal dysbiosis/SIBO testing and Thyroid testing.
If you'd like to book a complimentary meet & greet appointment to determine if Dr. Chatten is the right fit for you, please call us at (905) 665-9599.
Book an Appointment with Dr. Chatten

---
Meet the Team at First Step Family Chiropractic | (905) 665-9599